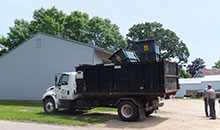 Piled up debris on your property is more than just an eyesore: it can attract pests, create a hazard or even lower your property value! If regular trash pickup isn't an option and you can't haul it to a landfill on your own, enlist Wabasha Rubbish Removal LLC to help you. We're well-equipped to provide our customers with garbage and debris removal in Wabasha, Wabasha County, Reads Landing, Kellogg, and Theilman, MN.
Rear loader trucks
Curbside pickup services
Weekly pickup services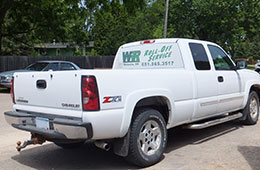 For construction and furniture removal projects, we also have 10×20-yard roll-offs available for rent. We're happy to deliver them to jobsites and properties throughout the area and can haul them away when you're done for a simple, all-in-one solution to debris removal. We offer same-day service!



Residential Garbage & Debris Removal

Cleaning out your garage, basement or attic? Renovating your kitchen? Getting rid of large objects within your home? We're here to support you with debris hauling and mattress disposal in Wabasha, MN. Give us a call for one-time rubbish pickup and furniture removal, as well as roll-off dumpster rental for ongoing projects. We'll remove these unwanted materials from your property and make sure they're properly disposed of.




Commercial Garbage Removal

Commercial sites can have large-scale garbage demands—especially where there are many tenant occupants. Partner with us for debris removal in Wabasha, MN to prevent rubbish for piling up and becoming a nuisance. We also have affordable rates for dumpster and roll-off dumpster rentals, giving you access to long-term, ongoing solutions to your garbage demands.
Construction Sites and Farms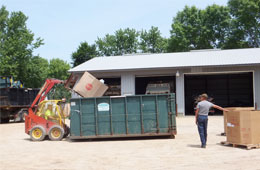 For construction sites and farms, we're your all-in-one solution to debris removal in Wabasha, MN. Our roll-off dumpster rentals are perfect for collecting debris on a job site, lowering the potential for injury or accident. We're happy to supply you with as many dumpsters as you may need and can coordinate a hauling schedule that works around your operation.
To inquire about garbage hauling rates and services or to inquire about roll-off dumpster rentals for mattress disposal and more, contact Wabasha Rubbish Removal LLC today at 651-565-3517. We'll make sure you get the personalized service you demand, from friendly, helpful professionals.
Recycling Services
Recycling List Our Recycling Schedule
Let Us Take Care of Your Recycling Needs!